Fermenter System
Free your operations from the supply chain, and the constraints of single-use or dedicated fermentation systems. Our configurable pharmaceutical/industrial fermentation tank is easy to install into your existing framework, all components are easy to access and maintain.
View System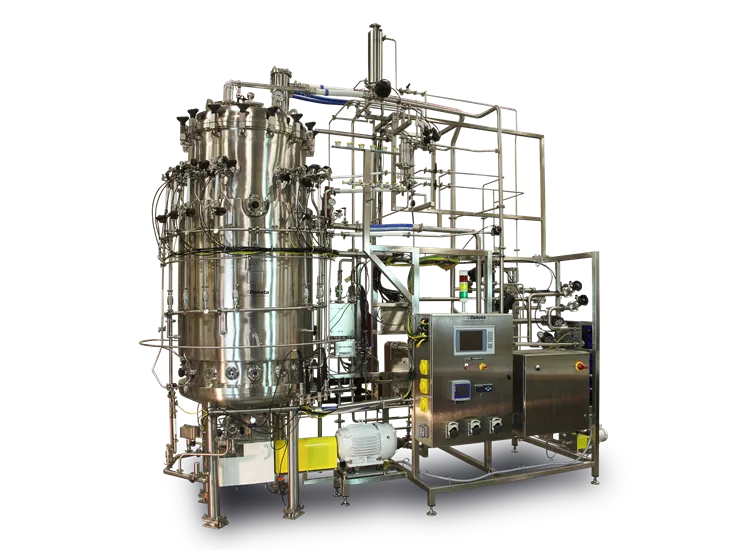 Bioreactor
We offer a full range of stainless steel hard-wall bioreactor solutions with ergonomic design, rapid re-sterilization, and a modular customizable design to adapt the changing process requirements if CMOs.
View System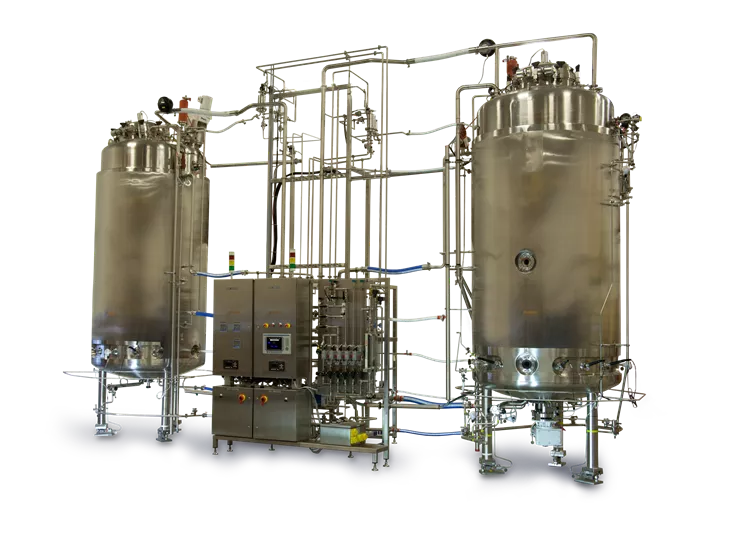 T.I.P
Dakota Systems Tool Interface Panels maximize the efficiency of your space with a modular small footprint design to meet your current and future tool needs. Each Panel is configured with customer sized valves, regulators, gauges, and related gas flow components. This is also available as a wall-mount or floor-mount to maximize facility layout flexibility.
View System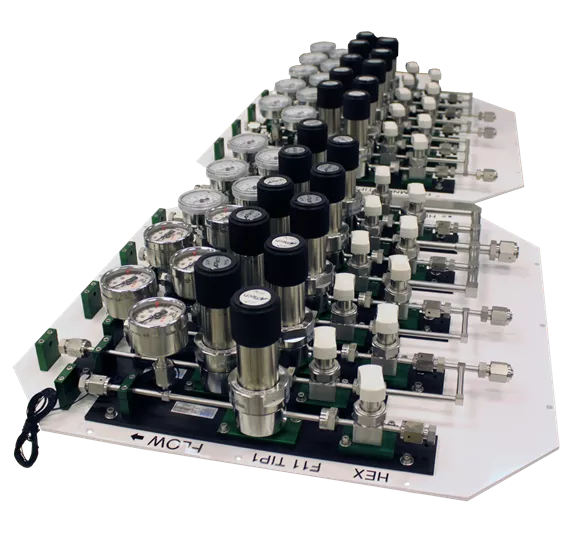 Why Dakota
---
Domain Expertise
The combination of our domain expertise, design and engineering, manufacturing capabilities, and production-ready facility empower our partners with exceptional process equipment, low cost of ownership, and scalable manufacturing that adapts to demand.
Industry Knowledge
Welding Expertise
Hazardous Gas and Liquid Delivery
Product Lifecycle Partnership
Design and Engineering
Our Services
---
Full range of gas & fluid system capabilities
Design & Engineering
---
Optimize Your Design
We pride ourselves on our consideration of cost of ownership and value-added engineering. We make equipment that is durable, easy to maintain, and designed around both the process and the end user. 
Manufacturing
---
Manufacture Your Product
Dakota Systems documents the manufacturing process to ensure quality and scalability. Our customers have no overhead manufacturing costs yet are able to ramp production to meet demand.
Validation & Testing
---
Production Ready Facility
Dakota's facility includes Class 100 & 1000 clean rooms, clean assembly space, and final test bays. Our ability to run full-function testing gives us a deeper understanding of how the process equipment was designed and how it functions.
Featured Article
---
Proud 2016 Massachusetts Manufacturing Caucus Award Winner
On October 26, 2016 John M. Thomas, President of Dakota Systems, proudly attended the first annual Manufacturing Caucus Award Ceremony at the State House in Boston, MA along with State Officials and Legislators.
35+ Years
---
Kevin Lear of NNE Pharmaplan shares his experience working with Dakota Systems at the 30 Year Anniversary Celebration.
Proudly Helping Our Customers Succeed
---